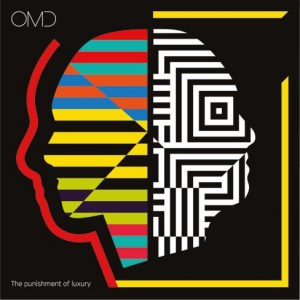 Zbliża się koniec roku 2018 a ja chciałem podzielić się swoim zaległym podsumowaniem za rok 2017. Ukazało się wtedy sporo płyt ważnych dla mnie wykonawców – Depeche Mode, OMD, Clan of Xymox, Gary Numan, U2. Ich jakość była różnorodna. Nowy Depeche Mode jest dla mnie jednak pewnym rozczarowaniem dlatego w podsumowaniu zwycięża OMD, ale jako że i tak kocham Depeche Mode, "Spirit" jest na drugim miejscu :). Po pierwszym przesłuchaniu rozczarowująca była też nowa propozycja Gary Numana, bliźniaczo podobna do poprzedniej płyty. Jednak wraz z kolejnym odsłuchem przekonywałem się do "Savage: Songs From A Broken World" i ostatecznie umieściłem płytę w swojej dziesiątce. Niezłą płytę wydał Roger Waters, choć jego odjazd polityczny jest męczący. Wbrew powszechnej krytyce całkiem przyzwoita jest też moim zdaniem nowa propozycja U2.
Bardzo przyjemnym zaskoczeniem jest też Alison Moyet z albumem "Other", na której artystka powraca do brzmień 80's. Na dobrym poziomie i w znanym klimacie dark wave jest kolejna płyta Clan of Xymox. Dużą radość przyniosło mi wysłuchanie nowej propozycji Neila Arthura, który wrócił kilka lat temu do szyldu Blancmange i co roku wydaje masę nowej muzyki. Tym razem na "Unfurnished Rooms" udało mu się powrócić do brzmienia, które ten dawny duet prezentował w latach 80. Warta odnotowania jest też płyta dinozaurów ze Sparks. Amerykański duet działający od początku lat 70. jest mało znany w Polsce a miał wpływ chociażby na muzyków Depeche Mode zanim DM się narodził. Sparks to prawdziwy kameleon popu i rocka, który zmieniał się stylistycznie wraz ze zmnieniającymi się modami. Panowie po siedemdziesiątce zaprezentowali na "Hippopotamus" kawałek wartego polecenia inteligentnego popu.
Ogólnie jednak rok 2017 nie był zachwycający. Dlatego udało mi się ułożyć jedynie top 80 moich płyt, zamiast zwyczajowego top 100.
1. Orchestral Manoeuvres in the Dark – The Punishment Of Luxury (8/10)
2. Depeche Mode – Spirit (7.5/10)
3. Blancmange – Unfurnished Rooms (7.5/10)
4. Clan of Xymox – Days Of Black (7.5/10)
5. Gary Numan – Savage: Songs From A Broken World (7/10)
6. Steven Wilson – To The Bone (7/10)
7. U2 – Songs of Experience (7/10)
8. Alison Moyet – Other (7/10)
9. Sparks – Hippopotamus (7/10)
10. Roger Waters – Is This the Life We Really Want? (7/10)
11. Deep Purple – Infinite (7/10)
12. Hurts – Desire (7/10)
13. Queens of the Stone Age – Villains (7/10)
14. The War On Drugs – Deeper Understanding (7/10)
15. Broken Social Scene – Hug of Thunder (7/10)
16. The New Pornographers – Whiteout Conditions (7/10)
17. Alphaville – Strange Attractor (7/10)
18. British Sea Power – Let The Dancers Inherit The Party (7/10)
19. Lunatic Soul – Fractured (7/10)
20. Erasure – World Be Gone (7/10)
21. Lacrimosa – Testimonium (7/10)
22. LCD Soundsystem – American Dream (7/10)
23. Ulver – The Assassination Of Julius Caesar (7/10)
24. Jacaszek, Budzyński – Legenda (7/10)
25. The Jesus and Mary Chain – Damage and Joy (7/10)
26. Cut Copy – Haiku From Zero (6.5/10)
27. Null+Void – Cryosleep (6.5/10)
28. The Church – Man Woman Life Death Infinity (6.5/10)
29. Rusty Egan – Welcome To The Dancefloor (6.5/10)
30. Midge Ure – Orchestated (6.5/10)
31. Morrissey – Low In High School (7/10)
32. Laibach – Also Sprach Zarathustra (6.5/10)
33. Foo Fighters – Concrete and Gold (6.5/10)
34. Mike Oldfield – Return To Ommadawn (6.5/10)
35. Noel Gallagher's High Flying Birds – Who Built The Moon? (6.5/10)
36. Liam Gallagher – As You Were (6.5/10)
37. Kasabian – For Crying Out Loud (6.5/10)
38. Blondie – Pollinator (6.5/10)
39. The Killers – Wonderful Wonderful (6.5/10)
40. The National – Sleep Well Beast (6.5/10)
41. A-ha – MTV Unlpugged Summer Solstice (6.5/10)
42. Dan Auerbach – Waiting on a Song (6/10)
43. Real Estate – In Mind (6.5/10)
45. Royal Blood – How Did We Get So Dark? (6.5/10)
46. ADULT. – Detroit House Guests (6.5/10)
47. Goldfrapp – Silver Eye (6.5/10)
48. The xx – I See You (6.5/10)
49. Procol Harum – Novum (6.5/10)
50. Steve Hackett – The Night Siren (6.5/10)
51. Styx – The Mission (6.5/10)
52. Voo Voo – 7 (6.5/10)
53. Jamiroquai – Automaton (6.5/10)
54. Arcade Fire – Everything Now (6/10)
55. Wire – Silver/Lead (6/10)
56. Blackfield – Blackfield V (6/10)
57. Slowdive – Slowdive (6/10)
58. Closterkeller – Viridian (6/10)
59. Primus – The Desaturating Seven (6/10)
60. Mike & The Mechanics – Let Me Fly (6/10)
61. Black Star Riders – Heavy Fire (6/10)
62. Mark Lanegan – Gargoyle (6/10)
63. The Flaming Lips – Oczy Mlody (6/10)
64. Chris Rea – Road Songs for Lovers (6/10)
65. Beck – Colors (6/10)
66. Bjork – Utopia (6/10)
67. Robert Plant – Carry Fire (6/10)
68. John Foxx And The Maths – The Machine (6/10)
69. Tori Amos – Native Invader (6/10)
70. Accept – The Rise Of Chaos (6/10)
71. Elbow – Little Fictions (6/10)
72. The Darkness – Pinewood Smile (6/10)
73. Rendez Vous – Raz dane (6/10)
74. The Waterboys – Out of All This Blue (6/10)
75. Lana Del Rey – Lust for Life (6/10)
76. Gorillaz – Humanz (6/10)
77. Europe – Walk The Earth (6/10)
78. Godflesh – Post Self (6/10)
79. Grandaddy – Last Place (6/10)
80. Alice Cooper – Paranormal (6/10)